Enjoy the sunset while you walk by the Beach Malecón, participate in fun activities in the Tijuana Cultural Center, try a delicious dish made by well-known chef Baja Med, or discover new art, traditions, and gastronomy on the Revolución Avenue.We know you'll find so many reasons to disconnect from your day-to-day life to go to Tijuana, and now we'd like to offer one more reason: to enjoy the relaxed environment of one Tijuana Otay. The hotel is located in the Alameda Otay Town Center, only ten minutes away from the International Airport. Here, you can escape from everything to rest, work, or have fun in comfortable and functional spaces, or you can enjoy a delicious complimentary breakfast and find new surprises. And of course, you'll be right around the corner from discovering everything there is about your new destination.Travel more! With one, you can.ABC Medical Center, our protocols ally. A leader in medical best practices for more than 130 years, ABC Medical Center, dedicated to caring for their patients' health, has assisted POSADAS in the development of prevention, hygiene, and disinfection protocols that allow the group to guarantee the safety of their staff and guests.We would like to remind you that check-in starts at 3pm. Check-out is at noon. We'd like to suggest that you use our express check-out service. Our Hotel is 100% smoke-free.
Services
Start your day off right with a buffet breakfast. Enjoy your breakfast in this space where you can eat and complete other activities on your to-do list. This area is always available to you. In the morning, it serves breakfast, and after breakfast, it becomes a welcoming space to work or hang out. Snacks and drinks are sold 24 hours a day.
Guide Dog
Smoke Free Hotel
Free Outdoor Parking
Breakfast
My Stay
My Cast
Rooms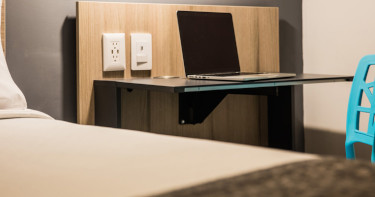 Superior Room, 2 Twin
Time to sleep! This room is relaxed, natural, simple yet practical. It's just the good experience you expect for staying with friends or travel companions, having a good time with everything you need at hand.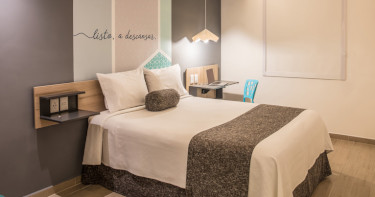 Superior Room, 1 Queen
Comfortable and practical so you can relax and enjoy a nice stay, this place is perfect for you. The room offers a queen bed, a closet, a work desk, a phone with voicemail, wireless Internet access, cable TV, HDMI and USB connectivity, air conditioning, and heat.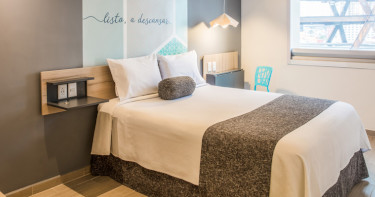 Accessible Room
A space designed to accommodate our guests with special needs. There is wheelchair access, handles in the tub and shower, as well as a queen bed, a desk, a closet, a phone with voicemail, wireless Internet access, HDMI and USB connectivity, air conditioning, and heat. For your comfort, the room is adjacent to a single room.