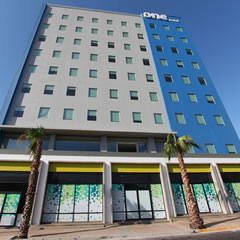 Surrounded by desert and bathed in the waters of the Sea of Cortez, La Paz offers beautiful beaches and coastal spots that are perfect for scuba diving or whale watching. La Paz is one of 31 towns given the designation of ''Pueblo Mágico'' (magical town) by Mexico's Secretary of Tourism.
La Paz
Hoteles One en La Paz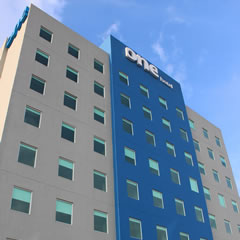 One of Mexico¿s most visited religious monuments, a 65-foot-tall statue of Jesus Christ, is located atop the Cerro del Cubilete in Silao. This city offers visitors cultural and recreational activities and is particularly well-known for its Guanajuato Bicentennial Park as well as its museums, and temples.
Silao
Hoteles One en Silao
Located near the Usmacinta River, Villahermosa captivates visitors with its lush tropical rainforests in addition to parks, museums, and entertainment and business districts. Must-do activities include a visit to the Zona Luz (the city center) and a trip on the Grijalva River.
Villahermosa
Hoteles One en Villahermosa